You can pay online with confidence. We have partnered withAuthorize.Net, a leading payment gateway since 1996, to accept credit cards payments safely and securely for our customers.
The Authorize.Net Payment Gateway manages the complex routing of sensitive customer information through the credit card processing networks. See an online payments diagram to see how it works.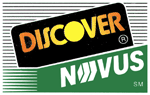 Please be sure to put your account number and service address in the section of the payment forum. All payments submitted After 2pm will be processed the next business day. If processed on Friday, it will not post until Monday. For immediate payments contact the office directly.
County Disposal adheres to strict industry standards for payment processing, including:
128-bit Secure Sockets Layer (SSL) technology for secure Internet Protocol (IP) transactions.

Industry leading encryption hardware and software methods and security protocols to protect customer information.

Compliance with the Payment Card Industry Data Security Standard (PCI DSS).
For additional information regarding the privacy of your sensitive cardholder data, please read theAuthorize.Net Privacy Policy. County Disposal is registered with the Authorize.Net Verified Merchant Seal program.

If the past due account(s) fault to cancel status and services terminated after can has been retrieved, the last card used for billing will be charged for services rendered.
Note: Please fill in the form with your credit card billing information, however if your service address is different please list in the comment section at the bottom of the form.